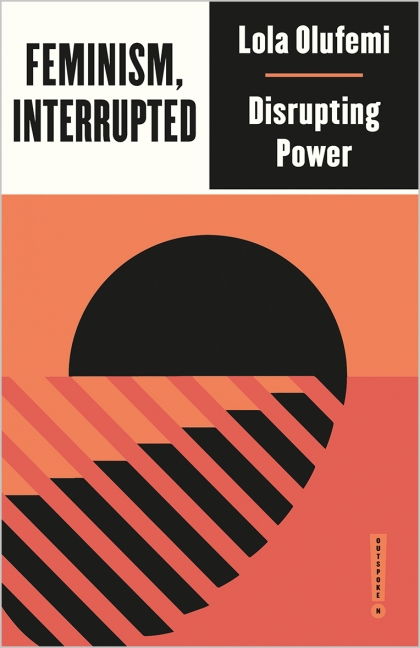 It's time to reclaim a rebellious, radical feminism.
'I was blown away' - Angela Davis
Plastered over t-shirts and tote bags, the word 'feminist' has entered the mainstream and is fast becoming a popular slogan for our generation. But feminism isn't a commodity up for purchase; it's a weapon for fighting against injustice.
This revolutionary book reclaims feminism from consumerism through exploring state violence against women, reproductive justice, transmisogyny, sex work, gendered Islamophobia and much more, showing that the struggle for gendered liberation is a struggle for justice, one that can transform the world for everybody.
This book is part of our Outspoken by Pluto series.

Lola Olufemi is a black feminist writer and Stuart Hall foundation researcher from London based in the Centre for Research and Education in Art and Media at the University of Westminster. Her work focuses on the uses of the feminist imagination and its relationship to cultural production, political demands and futurity. She is author of Feminism Interrupted: Disrupting Power, Experiments in Imagining Otherwise and a member of 'bare minimum', an interdisciplinary anti-work arts collective.
'Reading her is to believe that another world is possible.'

- Nesrine Malik, Guardian
'A brave manifesto ... [Feminism Interrupted] unravels a silenced history of radicalism and points toward a truly just future'

- Dana Mills, Jacobin
'I was blown away'

- Angela Davis
'Powerful'

- Stylist
'Feminism, Interrupted goes beyond the mainstream and presents the possibilities that can be achieved when we aim to collectively dismantle systematic oppression and violence'

- Bad Form
'A well-argued, no-nonsense account, and essential reading for anyone interested in the state of Feminism today'

- Stella Dadzie, co-author of 'The Heart of the Race: Black Women's Lives in Britain'
'Feminism, Interrupted is a lucid and passionate call to action by one of our most dynamic young feminists. Olufemi's manifesto is for a truly radical feminism that liberates us all. If you call yourself a feminist, you need to read this book'

- Alison Phipps, author of 'Me, Not You: The Trouble with Mainstream Feminism'
'Lola offers a crucial vision that imagines beyond racist, capitalist solutions to oppression... the necessity of this book cannot be overstated for those who call themselves feminists and those who eschew feminism as it presents itself'

- Suhaiymah Manzoor-Khan, author of 'Postcolonial Banter'
'This book shows that the struggle for gendered liberation can change the world for everybody when we refuse to think of it solely as women's work'

- Refinery29 UK
'It's the feminist manifesto we need'

- New Socialist
'A careful and detailed description of a feminist politic that is expansive and fundamentally hopeful'

- White Pube
'An inspiring call to reclaim feminism from its current commodification, and recognise it as a truly intersectional struggle for social justice'

- Guardian
Acknowledgements
Introduction: Feminist Work is Justice Work
1. Know Your History
2. The Sexist State
3. The Fight for Reproductive Justice
4. Transmisogyny: Who Wins?
5. The Saviour Complex: Muslim Women and Gendered Islamophobia
6. Art for Art's Sake?
7. Complicating Consent: How to Support Sex Workers
8. The Answer to Sexual Violence is Not More Prisons
9. Feminism and Food
10. Solidarity is a Doing Word
Conclusion
Resources
Published by Pluto Press in Mar 2020
Paperback ISBN: 9780745340067
eBook ISBN: 9781786805935