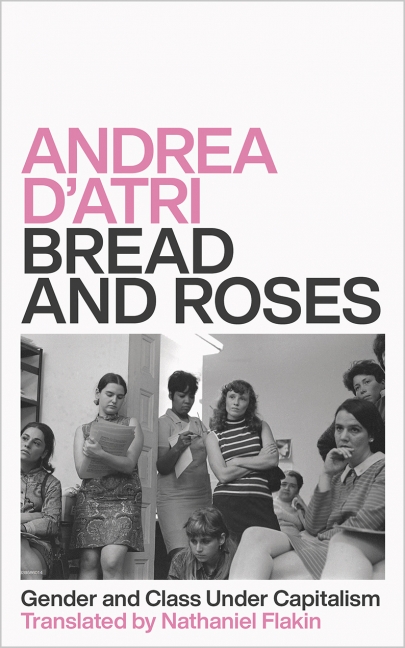 Bread and Roses
Gender and Class Under Capitalism
A passionate journey through the history of feminism by the founder of 'Pan Y Rosas'
Is it possible to develop a radical socialist feminism that fights for the emancipation of women and of all humankind?

This book is a journey through the history of feminism. Using the concrete struggles of women, the Marxist feminist Andrea D'Atri traces the history of the women's and workers' movement from the French Revolution to queer theory. She analyses the divergent paths feminists have woven for their liberation from oppression and uncovers where they have hit dead ends.

With the global working class made up of a disproportionate number of women, women are central in leading the charge for the next revolution and laying down blueprints for an alternative future. D'Atri makes a fiery plea for dismantling capitalist patriarchy.
Andrea D'Atri is founder of the Women's organisation, 'Pan Y Rosas' (Bread and Roses), Argentina. She is an activist, author, psychologist and specialist in women's studies. Pan y Rosas is now one of the largest socialist women's organizations in the world, with thousands of activists in various Latin American and European countries. D'Atri is also a leading figure in the Ni Una Menos movement against macho violence and supporting the right to abortion.
'At a time when women's economic, political and reproductive rights are under attack worldwide, Andrea D'Atri's exhilarating historical survey of the world's great socialist feminist movements brings us the knowledge we need to fight back!' - Wendy Z. Goldman, Paul Mellon Distinguished Professor of History, Carnegie Mellon University
Introduction
1. Grain Riots and Civil Rights
2. Bourgeois Women and Proletarian Women
3. Between Philanthropy and Revolution
4. Imperialism, War and Gender
5. Women in the First Workers' State in History
6. Between Vietnam and Paris, Bras to the Bonfire
7. Difference of Women, Differences Between Women
8. Postmodernism, Postmarxism, Postfeminism
Conclusion
Appendix
Published by Pluto Press in Dec 2020
Paperback ISBN: 9780745341187
Hardcover ISBN: 9780745341170
eBook ISBN: 9781786807274