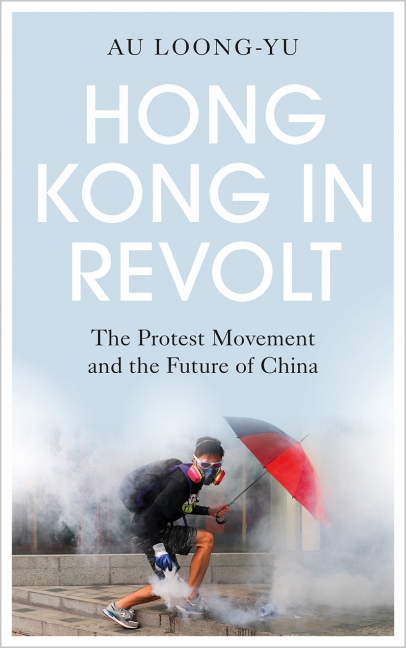 Hong Kong in Revolt
The Protest Movement and the Future of China
A dive into the tumultuous protests in Hong Kong that are forming the identity of a generation
Hong Kong is in turmoil, with a new generation of young and politically active citizens shaking the regime. From the Umbrella Movement in 2014 to the defeat of the Extradition Bill and beyond, the protestors' demands have become more radical, and their actions more drastic. Their bravery emboldened the labor movement and launched the first successful political strike in half a century, followed by the broadening of the democratic movement as a whole.
The book also sets the new protest movements within the context of the colonization, revolution and modernization of China. Au Loong-Yu explores Hong Kong's unique position in this history and the reaction the protests have generated on the Mainland.
But the new generation's aspiration goes far beyond the political. It is a generation that strongly associates itself with a Hong Kong identity, with inclusivity and openness. Looking deeper into the roots and intricacies of the movement, the role of 'Western Values' vs 'Communism' and 'Hong Kongness' vs 'Chineseness', the cultural and political battles are understood through a broader geopolitical history. For good or for bad, Hong Kong has become one of the battle fields of the great historic contest between the US, the UK and China.
Au Loong-Yu is a leading global justice and labour campaigner. His most recent book is China's Rise: Strength and Fragility (Merlin Press, 2012). He is one of the founders of Globalization Monitor, a Hong Kong based group which monitors China's labour conditions.
'Clear, insightful, thorough and persuasive. It provides first-hand observations of the movement and its different groups and currents which help the reader embrace the diversity and complexity of the unrest. Without a doubt, this is the best book on Hong Kong's astonishing revolt.'

- Bruno Jetin, Associate Professor at University of Sorbonne Paris Nord
'A timely must-read for anyone seeking a deeper understanding of the background, dynamics, and prospects of the ongoing 2019-20 Hong Kong protests.'

- Professor Poe Yu-ze Wan, National Sun Yat-sen University, Taiwan
'A brilliant assessment of the Hong Kong Revolt.  Guided by Marxist theory, Au criticises both the Beijing party dictatorship and western capitalist propaganda.'

- Bodo Zeuner, Professor in Political Science, Free University of Berlin
'Hong Kong's revolt against increasing control by Beijing stands no chance of success unless it finds a counterpart on the mainland. This book is the best and most up-to-date guide to the complexity of this issue and the ongoing movement, from a progressive perspective.'

- Professor Gilbert Achcar, SOAS, University of London
'A vivid picture of the struggle is painted by Au ... his viewpoint on the underlying dynamics of the rebellion, as it unfolded, is as insightful as it is invaluable'

- New Politics
'Lively'

- Dissent
'Delves deep into the roots of the Umbrella Movement, exploring how political values and questions of identity have played a role in the unrest'

- DAZED
'If you are just going to read one book on the 2019 movement, it has to be Hong Kong in Revolt'

- rs21
'At once hopeful but realistic, supportive but critical about what has happened, and what is still to happen, in Hong Kong'

- Lausan Collective
Acknowledgements
Preface
Introduction
1. An Overview
2. Actors
3. Events
4. Issues
5. The Dragon, the Goose, and the Coronavirus
Timeline of the 2019 Hong Kong Revolt
References
Index
Published by Pluto Press in Aug 2020
Paperback ISBN: 9780745341460
eBook ISBN: 9781786806789