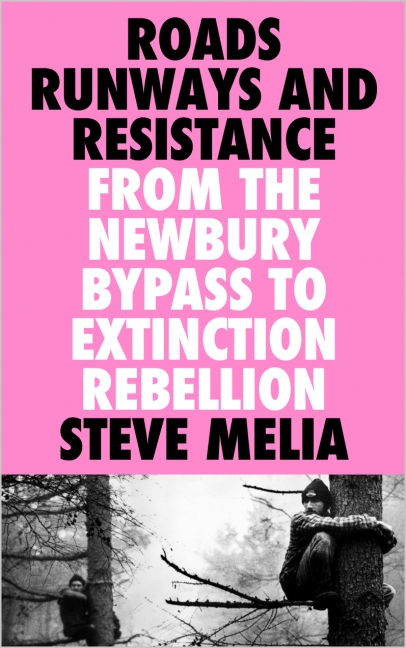 Roads, Runways and Resistance
From the Newbury Bypass to Extinction Rebellion
Chronicling 30 years of public protest, government U-turns and environmental destruction, this is the story of Britain's transport policy
'As a movement for social change it is important that we understand our own history. This is a compelling read.'
From the anti-roads protests of the 1990s to HS2 and Extinction Rebellion, conflict and protest have shaped the politics of transport. In 1989, Margaret Thatcher's government announced 'the biggest road-building programme since the Romans.' This is the inside story of the thirty tumultuous years that have followed.
Roads, Runways and Resistance draws on over 50 interviews with government ministers, advisors and protestors - many of whom, including 'Swampy', speak here for the first time about the events they describe. It is a story of transport ministers undermined by their own Prime Ministers, protestors attacked or quietly supported by the police, and smartly-dressed protestors who found a way onto the roof of the Houses of Parliament.
Today, as a new wave of road building and airport expansion threatens to bust Britain's carbon budgets, climate change protestors find themselves on a collision course with the government. Melia asks, what difference did the protests of the past make? And what impacts might today's protest movements have on the transport of the future?
Steve Melia is Senior Lecturer in Transport and Planning at the University of the West of England. He is the author of Urban Transport Without the Hot Air (UIT Cambridge, 2015). He has advised government departments and several local authorities on urban transport planning and has given evidence in public inquiries on road schemes and plans to build new towns.
'Insightful and full of wonderful colour and incident - this is probably the best dissection of an 'environmental' movement that I have read'

- Charles Secrett, former head of Friends of the Earth England
'As a movement for social change it is important that we understand our own history. This is a compelling read.'

- Gail Bradbrook, Co-Founder of Extinction Rebellion
'Entertainingly lifts the lid on the real-world to-ing and fro-ing of policy making in what is often a hotly - and sometimes a bitterly - contested environment'

- Steve Gooding, Director of the RAC Foundation
'I couldn't put it down until I'd read it right to the end. And even then I wanted more. It's fascinating, important, and very well-informed'

- Professor Phil Goodwin, Emeritus Professor of Transport Policy at UCL
Preface
Timeline of Events
List of Abbreviations
Acknowledgements
1. The Biggest Road-Building Programme Since the Romans (1989–92)
2. Direct Action, Arrests and Unexplained Violence
3. The Newbury Bypass, Reclaim the Streets and 'Swampy'
4. The Biggest Hit on the Road Programme Since the Romans Left (1992–7)
5. Integrated Transport, the New Labour Ideal (1997–2000)
6. The Fuel Protests and their Aftermath
7. How Road Pricing Came to London – and Nowhere Else
8. Airport Expansion and Climate Change
9. The Campaign Against a Heathrow Third Runway
10. High-Speed Rail: False Starts and Big Decisions
11. HS2: 'On Time and On Budget'
12. Return to Road-building and Airport Expansion (2010–17)
13. The Climate Rebellion Begins
14. The Climate Emergency Changes the Transport World
15. Protest and the Limits to Growth of Transport – and Other Things
Afterword
Notes
Index
Published by Pluto Press in Jan 2021
Paperback ISBN: 9780745340593
eBook ISBN: 9781786807991